Termite Baiting:
We use the Advance Termite Baiting System by Whitmire. In addition, our bait stations are fitted with optical alerts on the top to let anyone at anytime know there are termites feeding in the station. No mysteries here. Homeowners know 24/7 what's happening under the ground. We are the first company in Massachusetts to use this patented technology.

Call Chem-Pest and " SEE " the difference.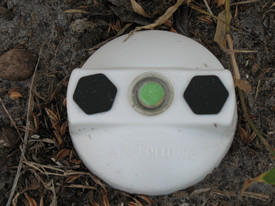 A COMBINED LIQUID BARRIER TREATMENT WITH AN EXTERIOR BAITING PROGRAM IS THE ONLY MAXIMIUM PROTECTION PLAN.